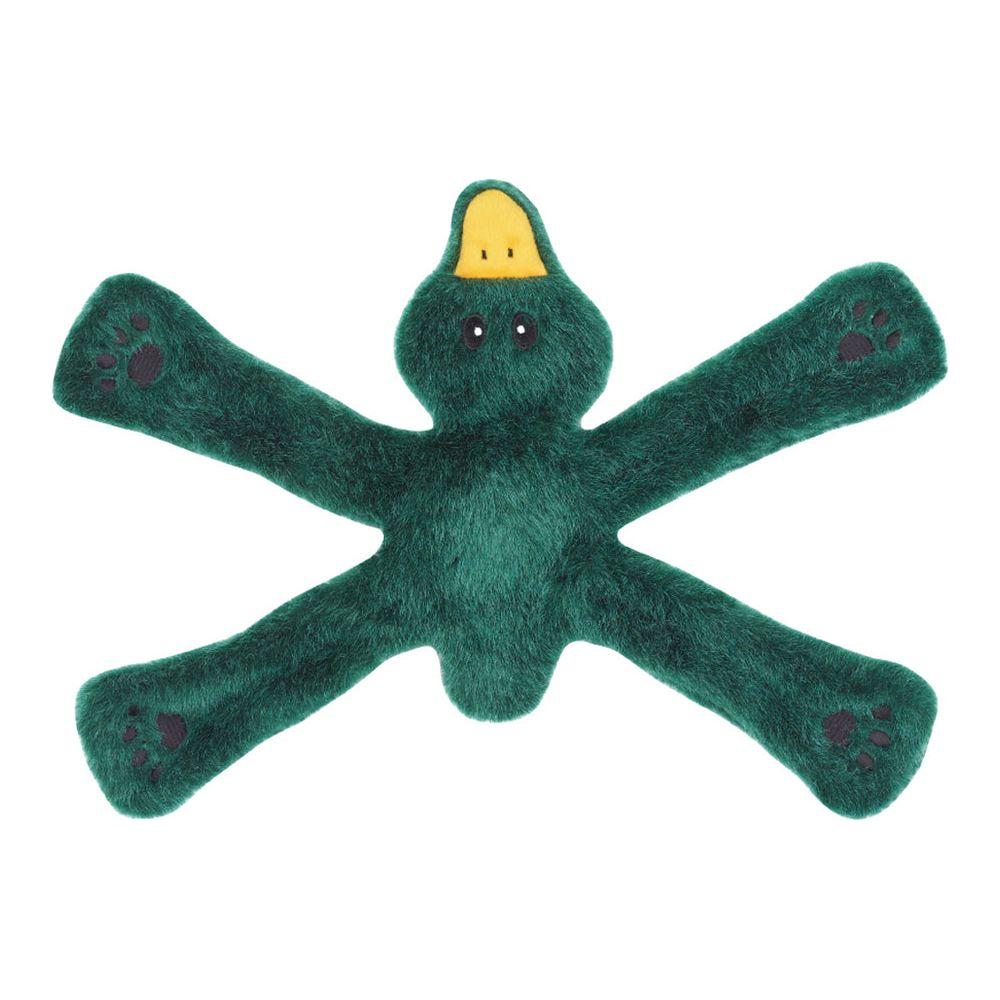 PRODUCT DESCRIPTION
These toys are a top selling small dog toy. They do not have stuffing. However, they do have a squeaker and floppy legs that are great for tugging, pulling and shaking. Get your furry friend a toy that they will love, a plush penta.
FEATURES
All one piece construction: Head, body, arms, legs and tail - all cut from the same continuous piece of fabric. No sewn on legs or head - this adds to the punishment these tough plush toys can take.
Inside body is reinforced with a webbing "X" and sewn the length of the legs for super tugging strength. One squeaker. No stuffing.
Master Carton size: 26"Lx16"Wx11"H. Master Carton Weight: 12.
Inner Carton size: 18"Lx14"Wx2"H. Inner Carton Weight: 1.2.
Weight: 0.2. Size: 10"Lx5.5"Wx2"H.