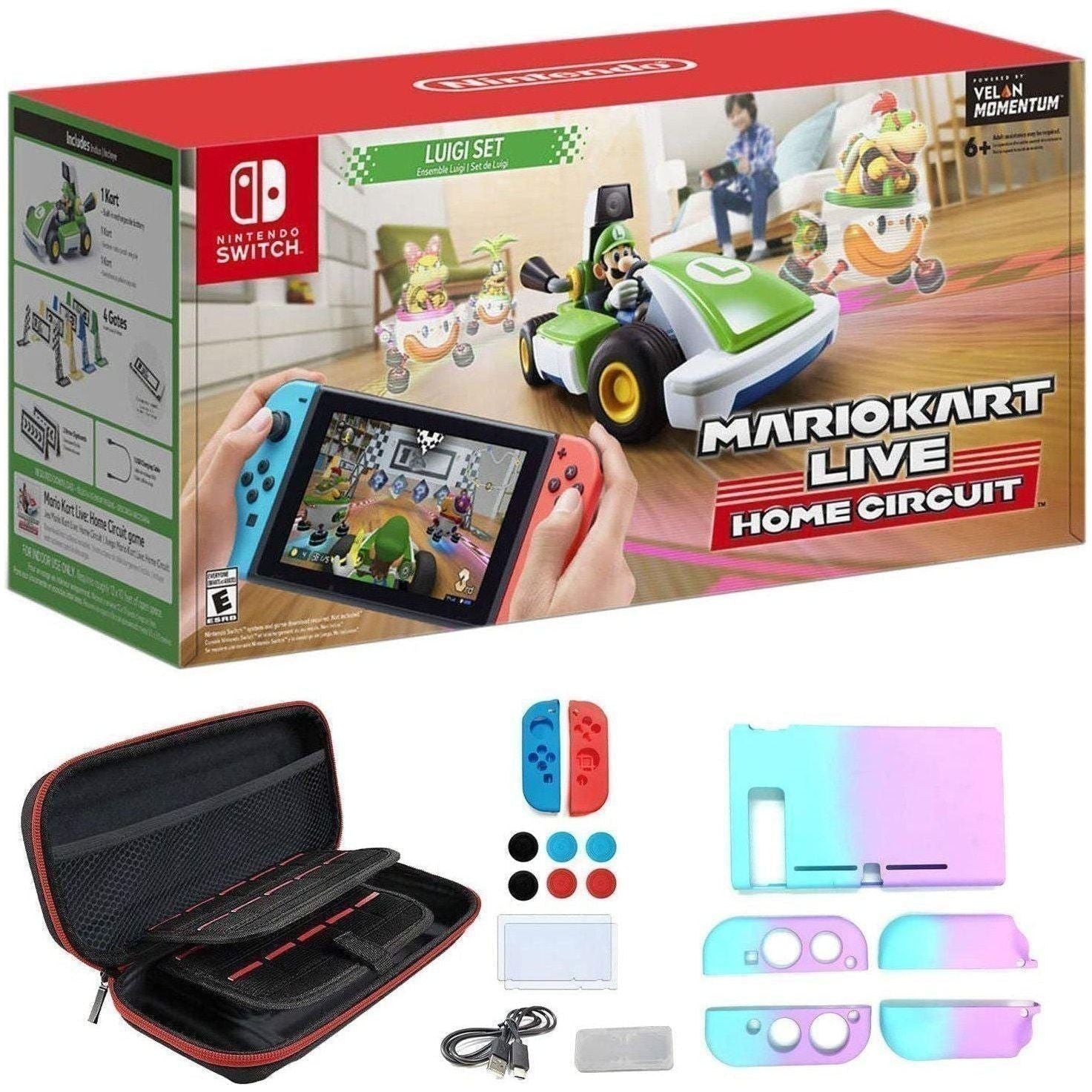 What's in the box: Nintendo Mario Kart Live: Home Circuit (Luigi Set) | Luigi-Themed Kart Racer | 4 x Track Gates | 2 x Arrow Signboards | USB Charging Cable. (Note: Nintendo Switch not included)

Use your Nintendo Switch system to control a real-life Mario Kart

Create a course in your home by placing gates and watch the race come to life on screen in augmented reality

The kart will react as you boost, hit items and drift around the course

■ Authorized Ipuzzle Bundle ■ Bundled with iPuzzle 12-in-1 Carrying Case for Nintendo Switch, Authorized Sellers ONLY. Edition: Luigi Set Edition.