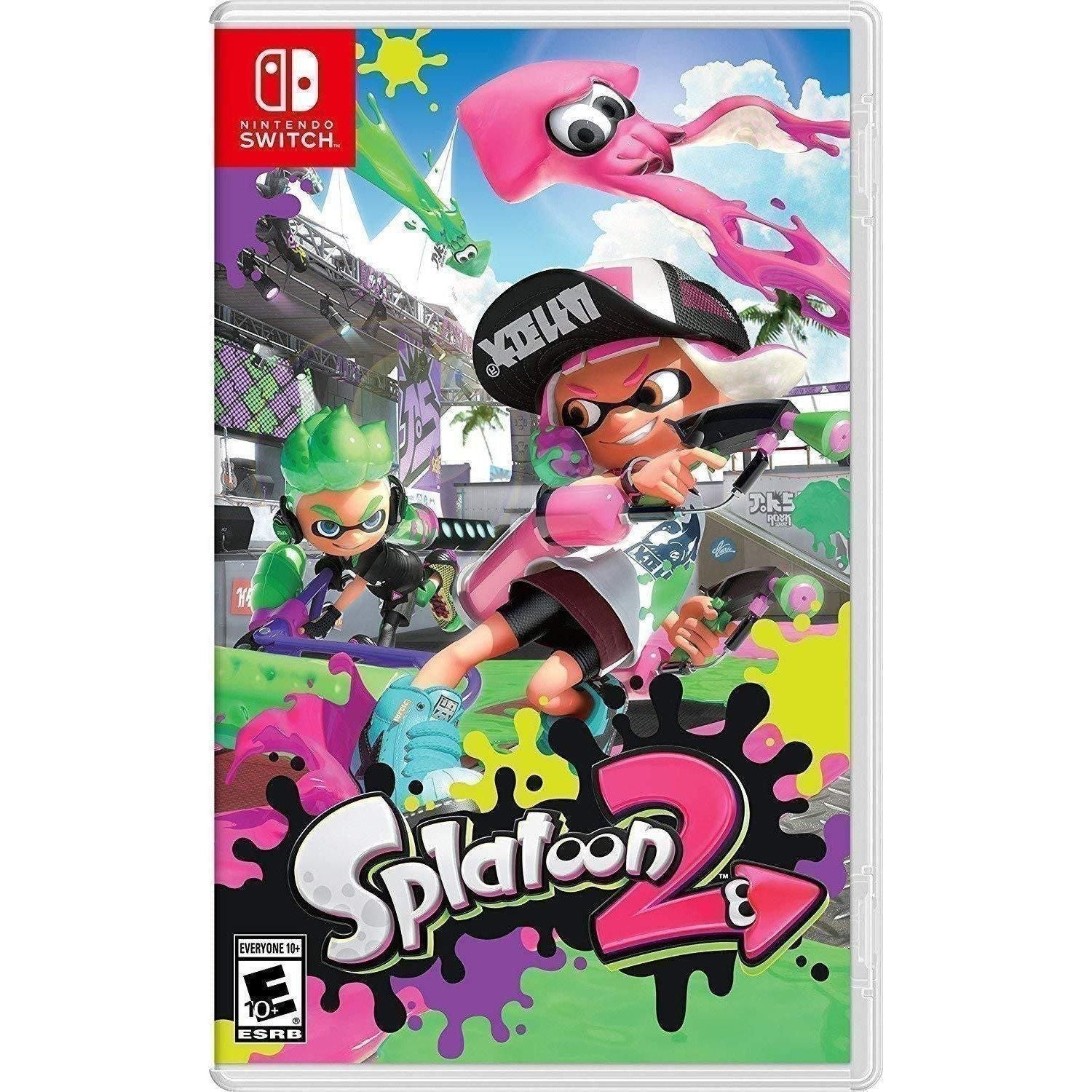 Splatoon 2 for Nintendo Switch
Ink-splatting action is back and fresher than ever. Get hyped for the sequel to the hit game about splatting ink and claiming turf, as the squid-like Inklings return in a colorful and chaotic 4 vs. 4 action shooter. For the first time, take Turf War battles on-the-go via local multiplayer in portable play styles. You can also compete in frenetic online matches like before. Two years have passed since the release of Splatoon, and two years have also passed in the game world, leading to an evolution in fashion trends and new styles of weapons and gear. Staying fresh never looked so good.
Features
New weapons - New dual-wielding Splat Dualies join the action, complete with a new Dodge Roll move. Mainstays like the Splat Roller and Splat Charger have also been remixed to include new gameplay mechanics and brand-new special weapons.
Local and Online Multiplayer - In a first for the series, compete in local multiplayer Turf War battles, whether in TV mode or on-the-go in handheld or tabletop modes. Online battles also make a return.
New ways to play - Play using the Joy-Con controllers or the Nintendo Switch Pro Controller, both of which allow for gyro controls for better aiming and control.
Smart Device Support - An upcoming smart-phone application for the Nintendo Switch system will enhance matchmaking and allow for voice chat options.
Turf War - Iconic 4 vs. 4 Turf War battles return. The goal is to splat ink on as much territory as possible, while strategically submerging yourself in your team's colors and blasting your enemies.